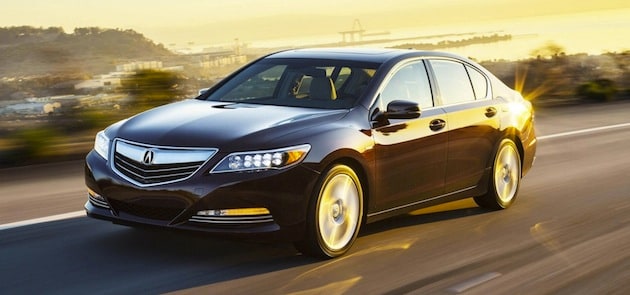 If you've been leasing an Acura from our Easton area dealership but you're not quite sure of how the lease return process goes, don't worry; we're here to help! The Lehigh Valley Acura team works hard to make the lease return process as quick and easy as possible.
The trick to a smooth return is to plan ahead appropriately-the process should ideally begin a couple of months before your lease is up. This allows plenty of time to take care of any incidentals and make sure that everything is good to go!
Two Months Prior
As the end of your lease draws closer, you should contact the Lease Maturity Center to discuss the return process and to find your local vehicle inspection provider. It's important to do this a few months before your vehicle is due so that you have time to complete an inspection and handle any necessary repairs.
When you schedule a free inspection, a technician will take a look for any excessive wear and wear and any related charges. Depending on your lease agreement, you'll likely be responsible for anything that exceeds your Excess Wear and Use Waiver. If you need repairs before returning your vehicle, don't hesitate to schedule an Acura service appointment at out Allentown area facility!
One Week Prior
Be sure to schedule an appointment to return your vehicle. Our friendly staff is happy to help you set up a convenient appointment.
At Your Appointment
Remember that you're returning more than just your vehicle. You're also returning all of your keys, your owner's manual, and various documents, including:
Vehicle Return Receipt
Odometer Disclosure Statement
Vehicle Inspection Report
Maintenance records
Receipts for completed repairs
Following Your Appointment
Once you've returned your vehicle, be sure to call the Turn-In Hotline at 1-866-777-6495 to let Acura Financial Services know that you've returned your vehicle. They'll start the completion process if all of your payments have been made, or let you know what to expect with any remaining payments-even if they're the responsibility of the dealership.
If you have any questions about how to prepare for your lease return or what to expect along the way, don't hesitate to contact Lehigh Valley Acura online or to call our team directly at (855) 418-4100. We're happy to help!